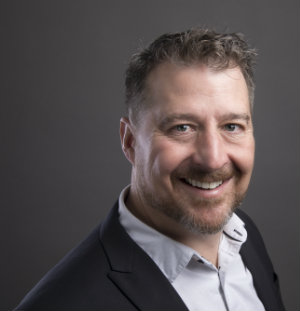 Realtor
Phone: 307-760-8554
Email Mike
The best three reasons why you'll want to work with Mike: Mike is honest, hardworking, and will do what it takes to get your transaction to the closing table.
The one thing Mike wants you to know: He doesn't know everything! Then again, Einstein didn't know his own phone number, but he knew where he could find it. Likewise, if Mike doesn't have the answer to your question, he'll use the many resources that Hammontree Real Estate provides to get the answer.
The most surprising fact: Mike can cut one mean graduated bob (read: hair stylist), He also started and co- owns The Palatium Hair Studio with his wife, Monika, which is in its 18th year. At Palatium, he established a reputation for great customer service and harmony among the staff through honesty and team work.
Mike obtained his Real Estate License in 2015 to pursue his interest in helping people with their property needs and brings the same ethics and culture he established in his stylist business to his to Real Estate.
He was born and raised in Laramie, and lives with his wife, Monika, who is also a Laramie native. They have three children, Taylor, Dillon, and Sage. Mike's outdoor activities include Downhill skiing, fly fishing (also known as beer drinking), camping and exploring the Wyoming mountains with his 4x4. He also enjoys traveling to different places, gaining new experiences, and learning about other cultures and traditions. Of course, the best thing is being able to spend time with his adult children and two grandsons Oliver (6) and Odin (2).