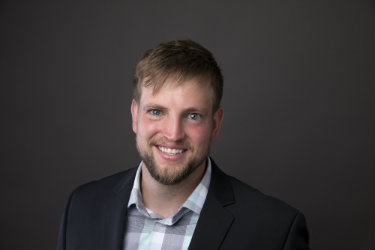 Realtor
Phone: 307-760-4680
Email Dan
The reasons you'll want to work with Dan: Dan's passion is real estate. He enjoys the hunt for the perfect home and will work tirelessly to find your future home. If investment properties is your cup of tea, Dan loves to hunt for the best deal and will help you reach your real estate investment goals.
The one thing Dan wants you to know: He loves people, is passionate about life and driven to be successful. He will channel that energy into helping you reach your goals.
The most surprising fact: Dan's first plane ride included jumping out of it! A skydiving adventure made this life "first" an unforgettable one.
Dan, a born and raised Nebraskan, moved to Laramie in the fall of 2014. After marrying his wife, Chelsea, they moved to Wyoming hoping to take part in the many outdoor activities Laramie and the surrounding areas had to offer.
Dan's love of real estate started at a young age. He remembers driving or riding around town wondering (and sometimes inquiring) about real estate for sale in his hometown of Kearney, Nebraska. His love of real estate never died. Having obtained his real estate license he is now actively helping people buy and sell real estate as well as managing investment properties. He is determined to help clients reach their goals whether it be to buy a personal residence or to build a portfolio of investment properties.
Dan is goal-oriented, hard working, and personable. He looks to hunting, fishing, snowboarding, and mountain biking to scratch the itch to be outdoors. He also enjoys spending time with his wife and their 1 year old son, Brooks.
Dan is driven to serve others and desires to help others succeed when it comes to finding a home or property, but also in life in general. Given the opportunity, Dan will channel his passion for life and real estate into finding you the property or home of your dreams.