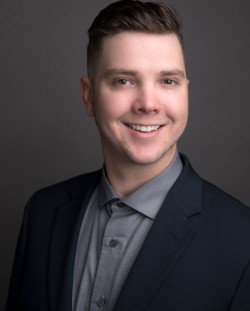 Realtor
Phone: 307-399-2354
Email Christian
The Best Three Reasons Why You'll Want to Work with Christian: He was born and raised in Wyoming, he loves this area and cares deeply about the people and property in this great state.
The One Thing Christian Wants You to Know: He's loyal and will go the extra mile to help you achieve your real estate goals.
The Most Surprising Fact: After school he fell into a job guiding fly fishing float trips on the North Platte river.
Christian moved to Laramie in 2010 to attend to University of Wyoming. After graduation he took a brief hiatus from "traditional" paths to enjoy work and play outdoors. In 2017 he met the owner of a lodge and guide service outside of Casper, Wyoming who agreed to teach him the trade of guiding fly fishing trips. The job opened the door to creating friendships with different kinds of people from all around the country. Guiding also taught him the value of patience and revealed the great pleasure of providing people with excellent service. These discoveries led to a newfound love and appreciate for his native state. Having strong family ties in real estate eventually brought him back to civilization. In early 2018 he obtained his license and started his real estate career in Laramie.
In his time out of the office Christian enjoys shooting, archery, fishing, skiing, mountain biking, and watching sports! He has a girlfriend and two dogs which are excellent adventure companions.